appId: '133920576675850'Web analyzer: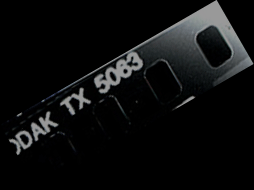 Bill Wayman - Owner

AV Systems of Maine |Bowdoinham, Maine 04008

Phone: (207) 666-8966



Copyright 2011: AV Systems of Maine. Maine Home Theater. All Rights Reserved.

Maine Home Theater Dedicated Custom Theater
"Going Big" Repair & Upgrade

Whether you type it  Maine Home Custom Design Theater, Maine Custom Home Theatre,  Dedicated Maine Home Theater, or just "Really Big Maine Home Theater", it all comes down to the same thing; "I want the theater experience and a 50" or 60" TV just ain't gonna cut it."

Then that voice in your head talks to your pocket book and says "Not happening, better go buy some lottery tickets" Not quite so fast. for those of you who have looked at the
Art Deco Theater Project
, you know that this does not have to be the case. Prices on projectors have come down to the range of that 60" TV and picture can be as good as, or frankly better, than that TV.
This time we head to the MidCoast of Maine for a install that illustrates several of the things we have discussed before, having fun with your system, incorporating existing equipment, and following sensible choices to keep it all in budget. This will also give those interested in larger images some great pictures showing what is involved.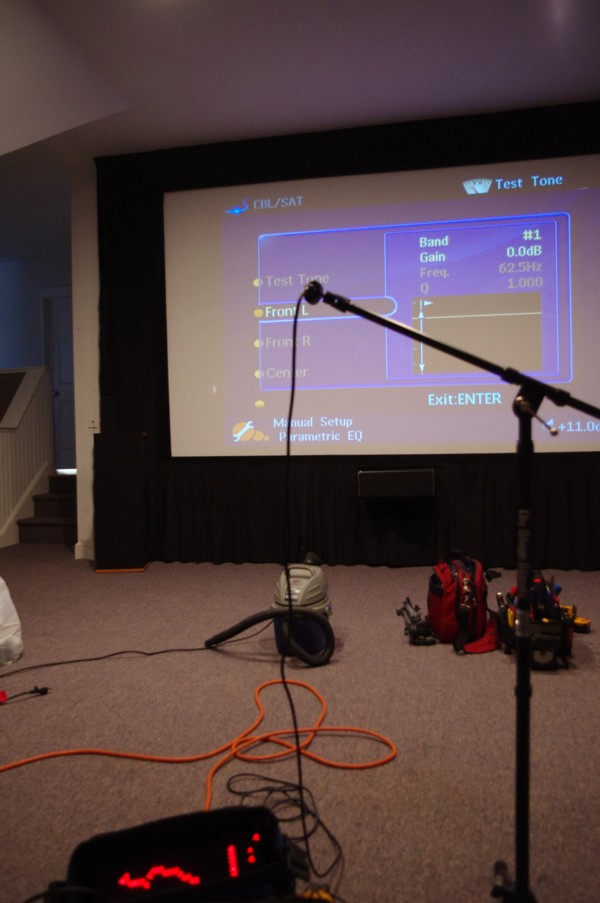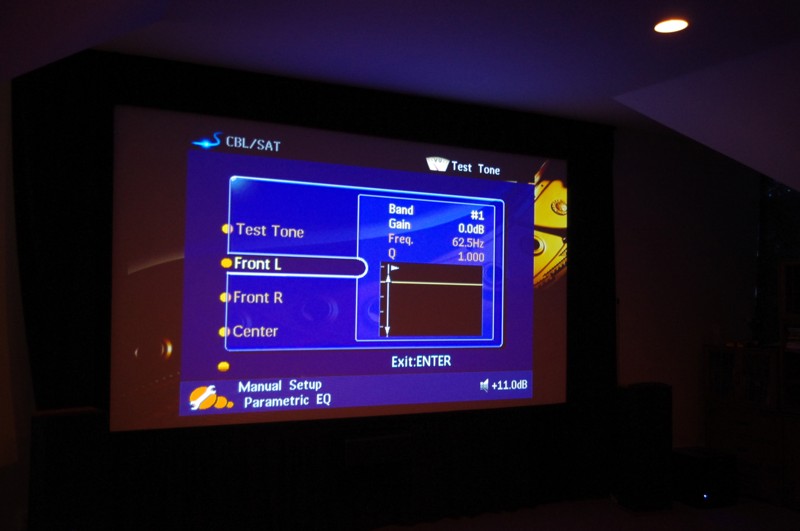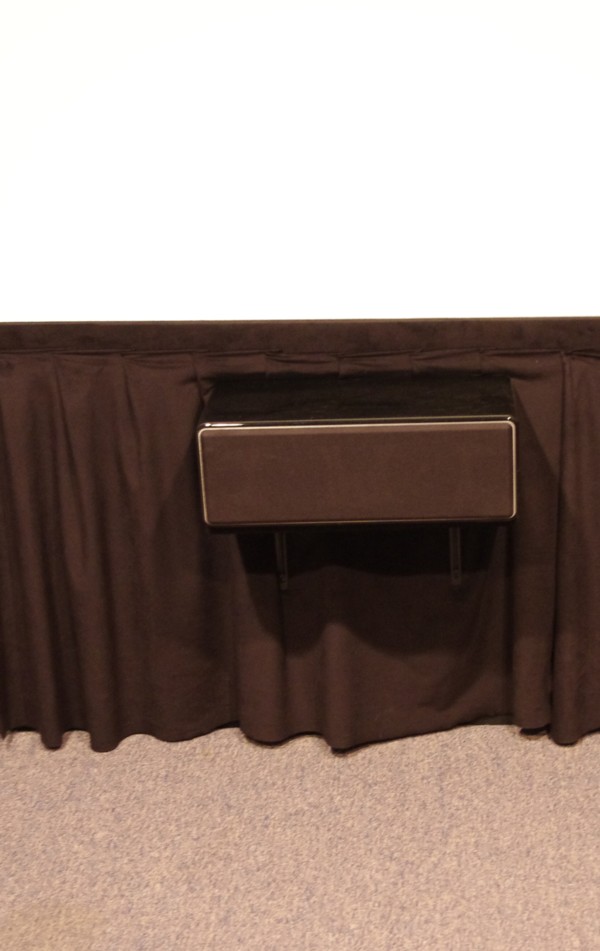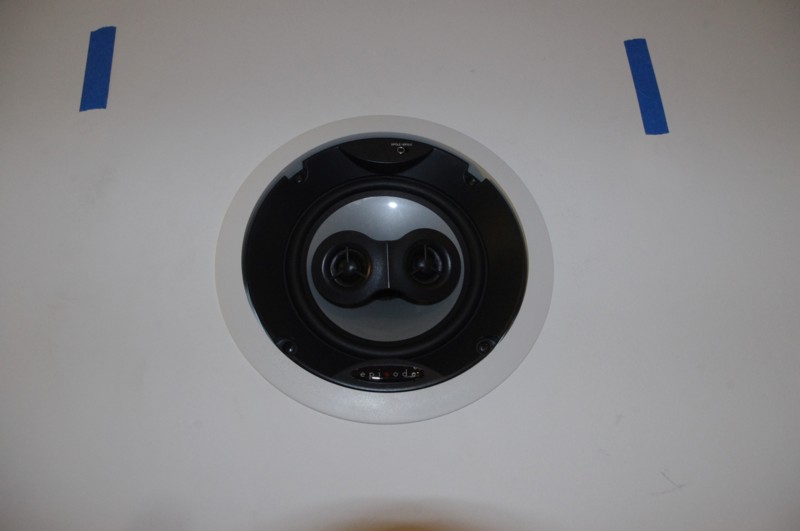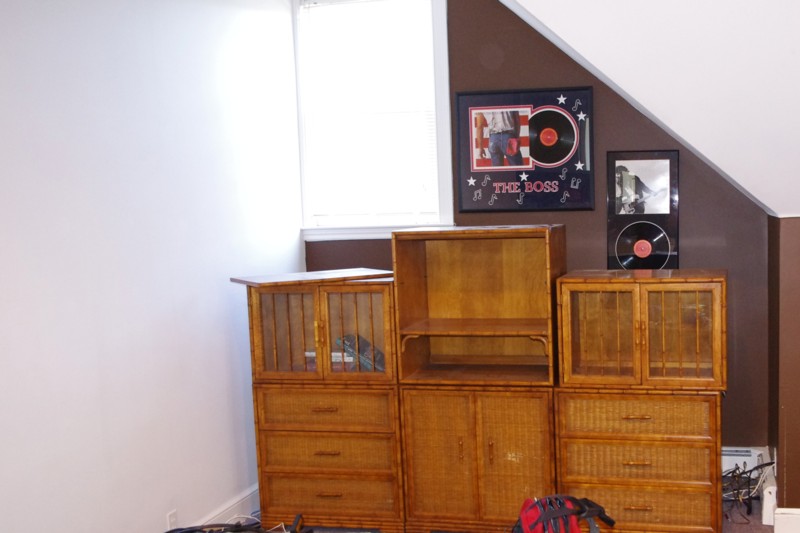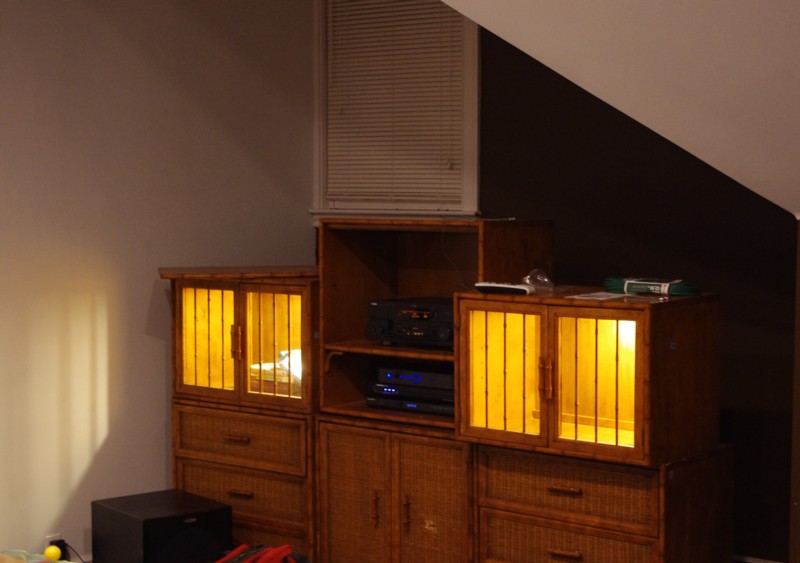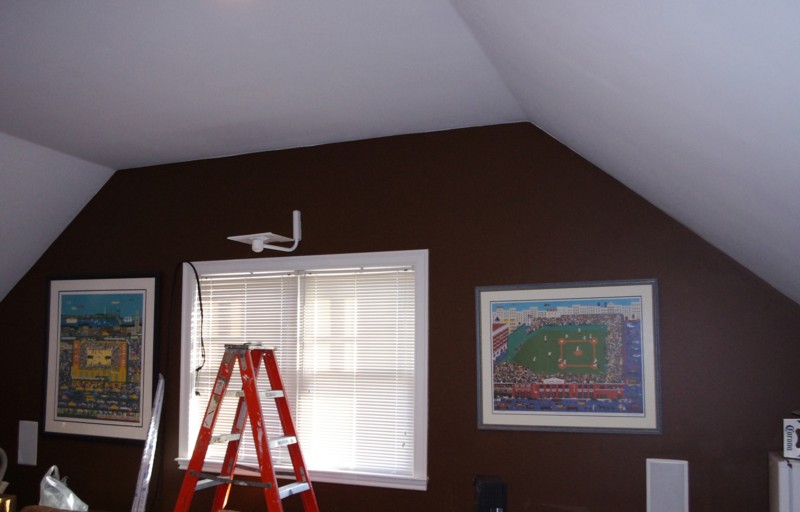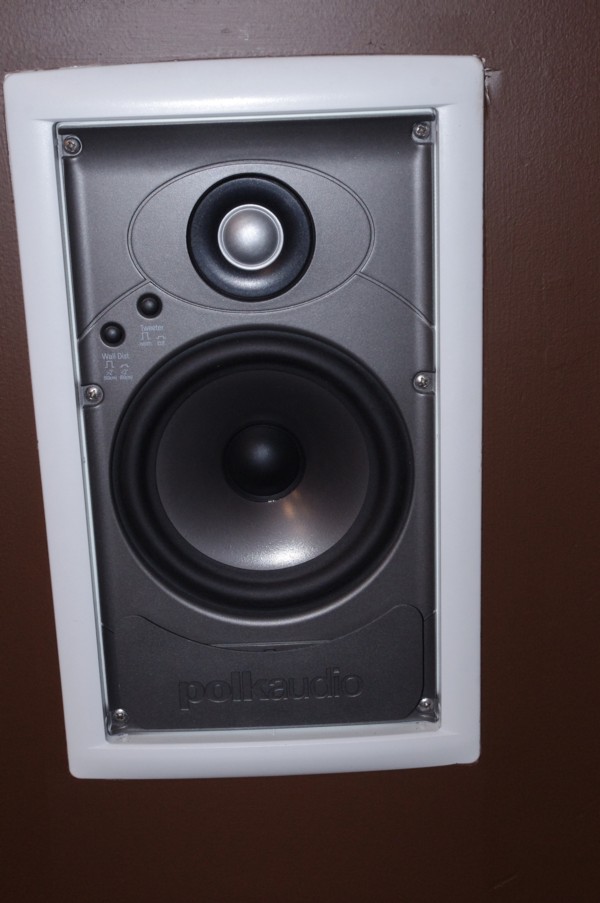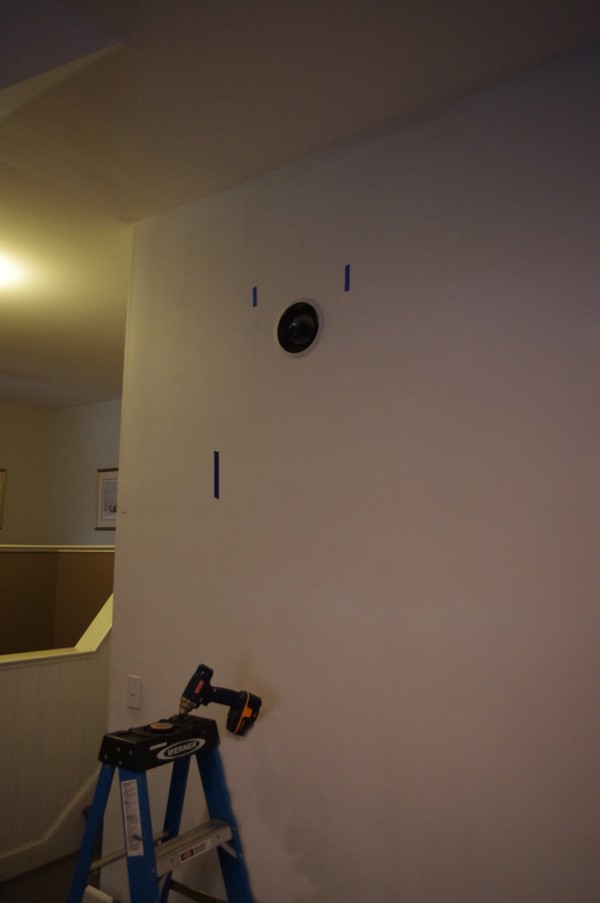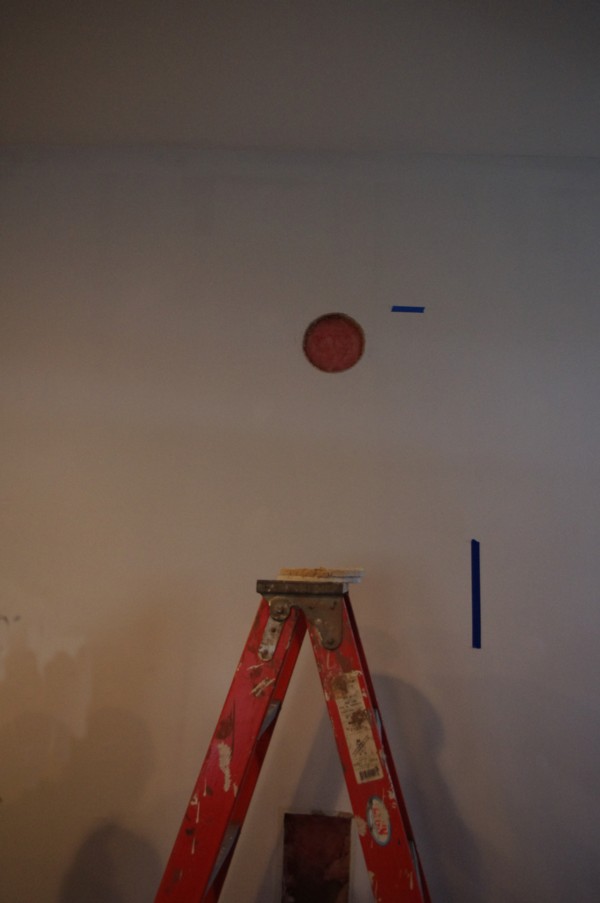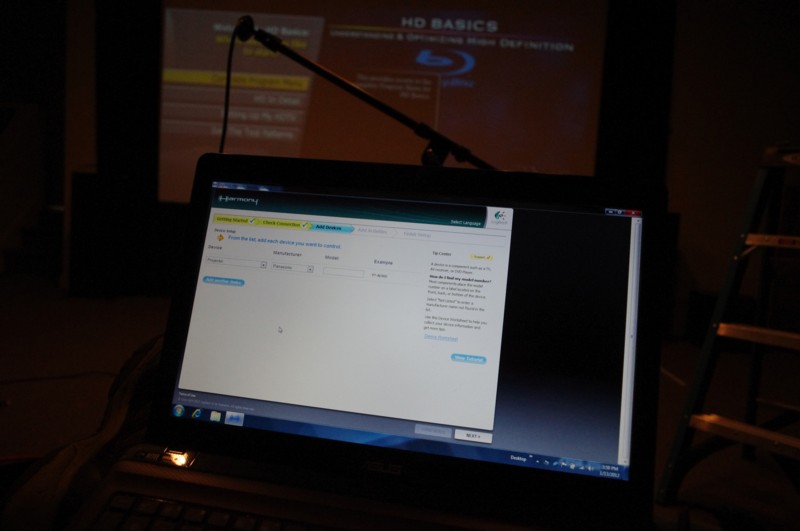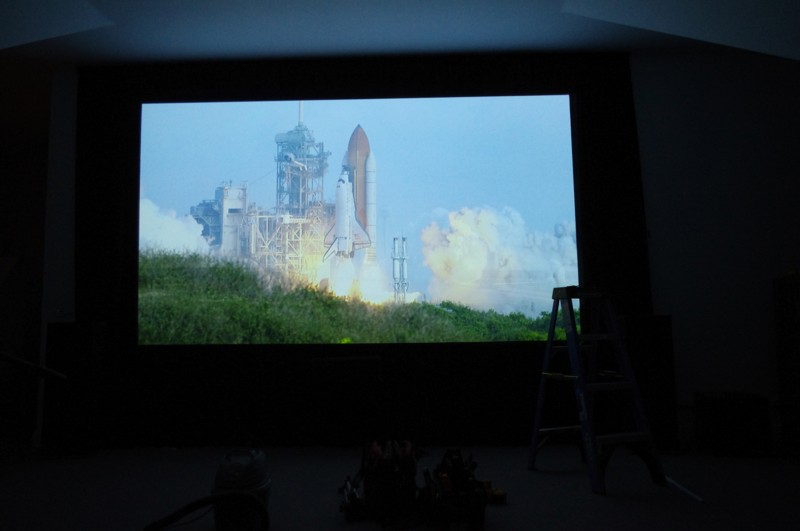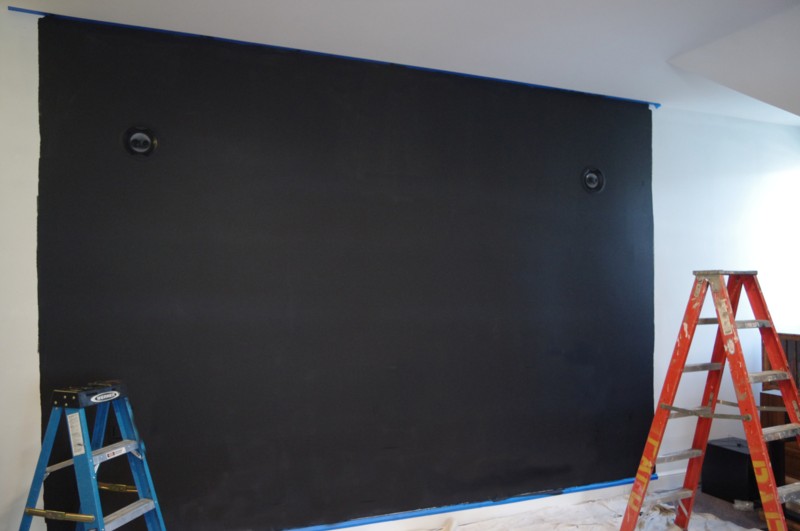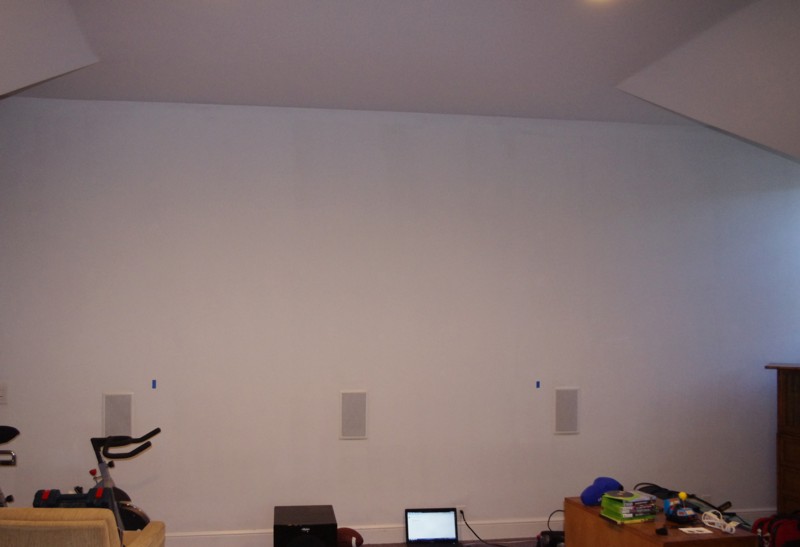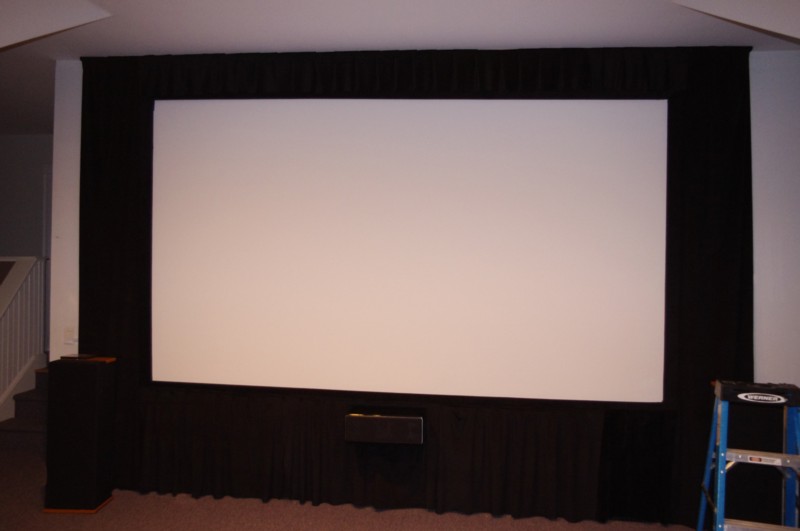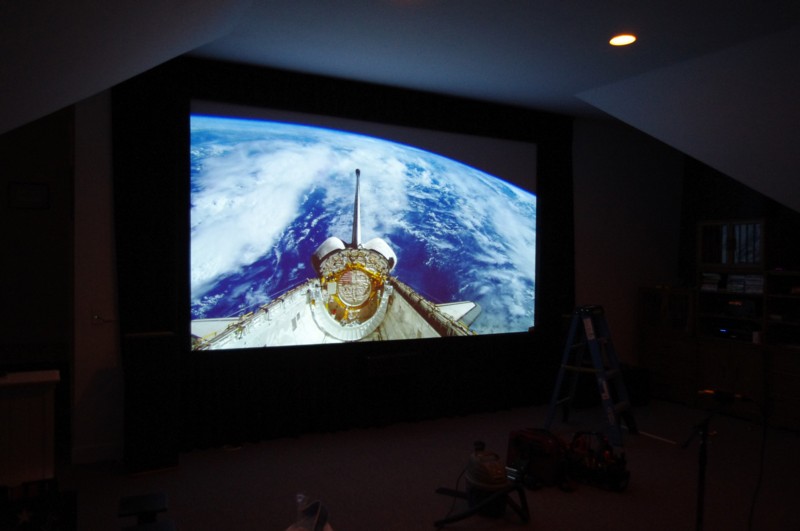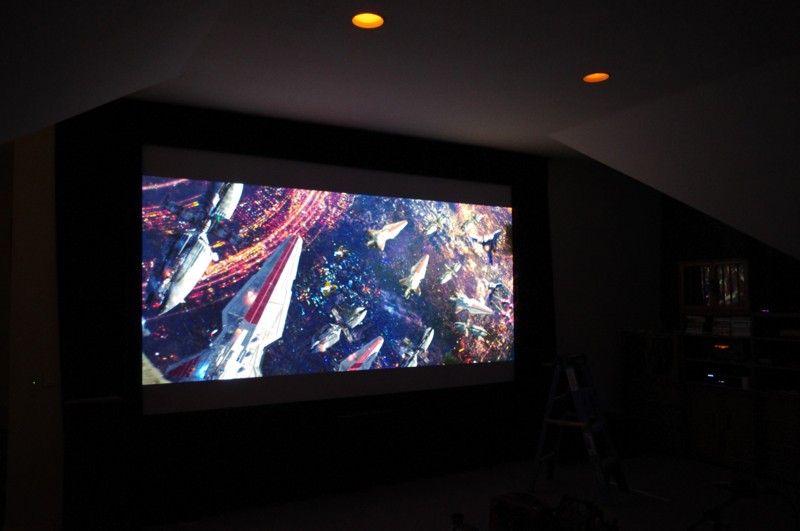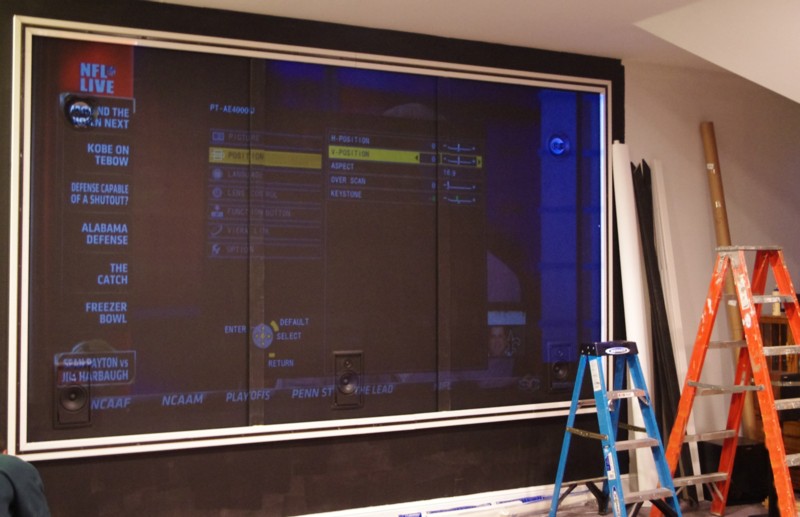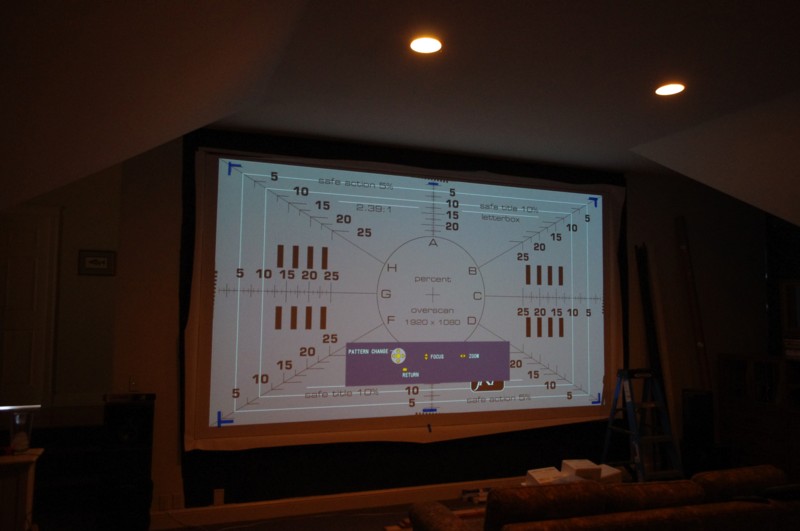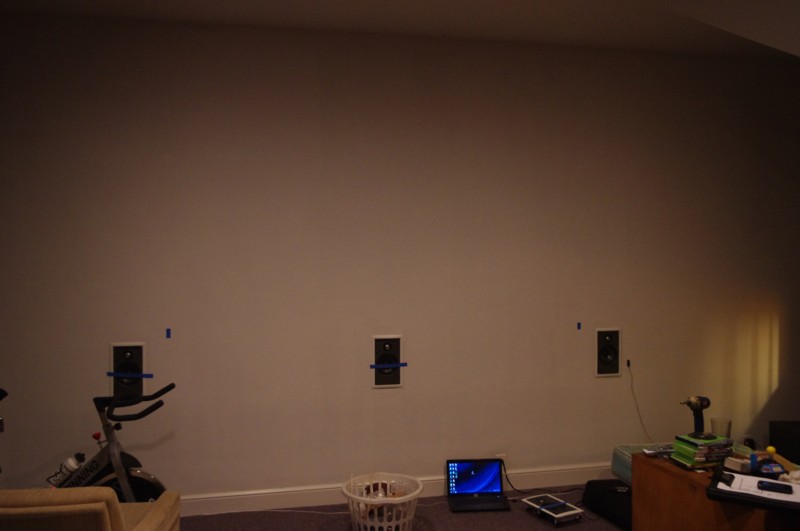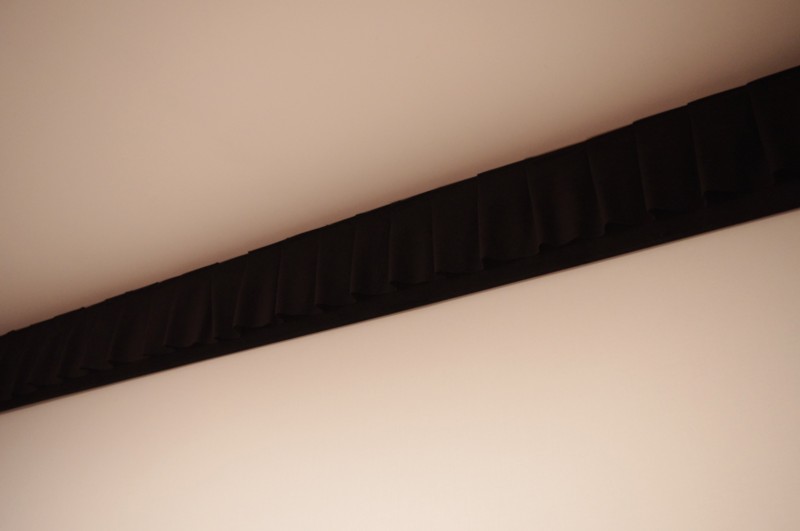 So the first question is, how do you go from this?

That end up like this. Note the blue tape. Each of these speakers was damaged or blown. In Wall speakers are fine for background level music or even effect speakers, but most will not stand up to gun shots or planets exploding at anything near true theater volumes. Don't get me wrong, there are in wall speakers that work prefectly fine as main theater speakers, but the are almost always a enclosed speaker and will state in their specs that they are designed for such use. Our episode 900 series speakers are just such a speaker. In this case to repair the speakers would have cost just as much as to buy new and they would have just blown again. The best option was to repair some old floor standing speakers the customer had in the basement & match them with a new center channel speaker. We will post a link soon on what was involved in the speaker repair.

The original projector was a old epson 720p projector just shooting on the flat wall. The decision to upgrade the deceased epson to a new 1080p projector was a no brainer. After seeing how much better and brighter the new projector was, it was decided to go ahead and install a acoustically transparent screen to allow for proper color balance over the old wall, and allow the installation of 2 front effect speakers in the upper corners of the screen. The new screen size measures almost 8 1/2 feet by almost 13 feet. Being that this was larger than normal screen sizes and we would be looking at almost 3-5k for a custom factory build version, we offered to build one from scratch using bulk screen fabric and a onsite built frame.

front effect speaker hole cut

front effect speaker installed

Episode front effect speaker. Note the dual tweeter which also swivels up and down to allow for proper tuning to seating area

Episode front effect speakers installed and front wall painted flat black to prevent reflection behind screen. Our standard size Dragonfly Screens come with a black scrim cloth that makes this step unnecessary.

Screen track was then test fit to wall to check mounting system & size.

Screen stetched on track with test pattern projected.

Black velour was then installed around the screen to give a theater appearance and help with room acoustics

Wide view while draping in progress

Equipment installed in Cabinet

Proper fitting STRONG tm projector mount. (Blue is blackout blanket temp hung for projector calibration)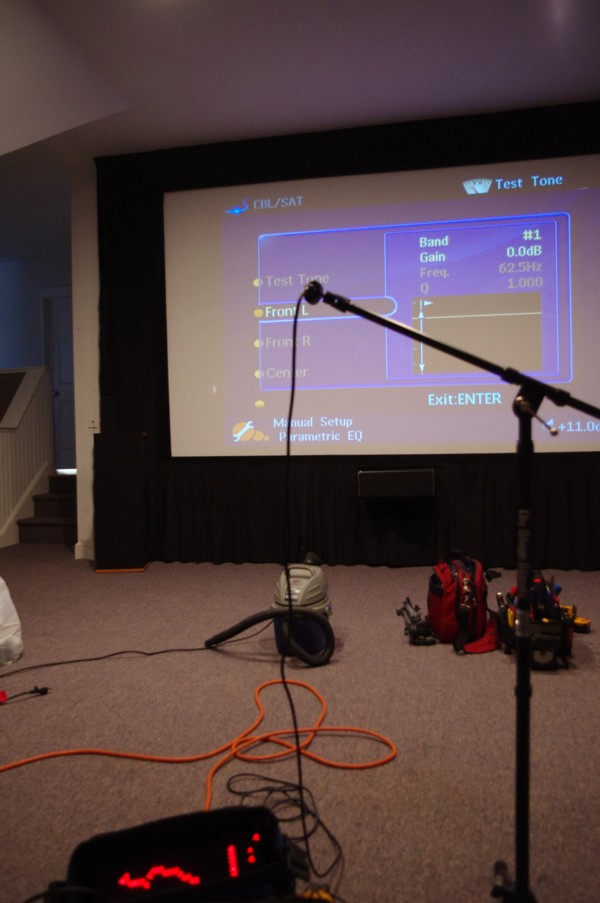 More Audio settings with mics and meter. We also calibrated projector but kind of hard to get pics in the dark.

Final Pictures: 185" diagonal screen ( 9 of your 60" TVs)

Room specs: 10' high, 23' deep, 26' wide with sloping ceiling at sides. Built over garage